Welcome to Museum Display Cases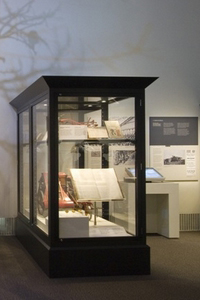 For the past 30 years, we have manufactured showcases and display cases for a great number of satisfied clients.
Our outstanding quality, unbeatable prices and service make us the "go to" manufacturer of showcases for museums, retail shops, sports arenas, universities and Fortune 500 companies.
We design, (custom) build, and deliver our museum display cases anywhere in the USA and Canada.
Call us today and let us design your museum display cases or other museum display fixtures for you!